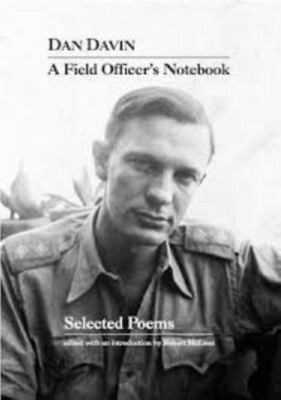 $29.95
NZD
Category: Second World War | Reading Level: New
Dan Davin, best known for his prose fiction, memoirs, and work in academic publishing, also wrote poetry. Not that he wrote poetry throughout his life; rather, it was almost exclusively written in three discrete periods: during the mid-to-late thirties while at university in New Zealand and England; dur ing the Second World War while on service in Greece, North Africa, and Italy; and after his retirement from the Clarendon Press in Oxford and in nearby Dorchester in the mid-eighties. A FIELD OFFICER'S NOTEBOOK makes this body of work available to general readers for the first time. Although all Davin's poems deserve to be read, those he wrote during his time as an intelligence officer with the Second New Zealand Division are revelatory and ought to be given their due as much by students of literature as by those of modern warfare. Quite unlike anything in New Zealand literature--exacting yet generous, angry but tender, almost sui generis--they speak strangely of even stranger things that defined a generation. Davin's poems speak unguardedly and disarmingly about one man's life . . . in a voice that haunts long after it has been heard.' --from the introduction by Robert McLean. ...Show more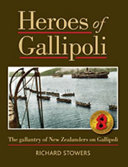 $75.00
NZD
Category: First World War
With the centenary of the First World War upon us in 2015, Richard Stowers has written this book to increase the awareness of the unpretentious gallantry and service by New Zealanders during the Gallipoli campaign. The book details the bravery and distinguished service of men and women of the 1st echelo n of the New Zealand Expeditionary Force during the Gallipoli campaign. In some ways those listed in the book were the lucky ones whose courage was officially recognised. Many more who did heroic acts were not so fortunate, and their actions were never officially recognised due to the fortunes of war. Often overshadowed by the exploits of the Australians who were awarded nine Victoria Crosses during the Gallipoli campaign, time and time again the New Zealanders were denied gallantry medals by their high command. New Zealand can be rightly proud of these men and women who did extraordinary deeds during times of danger, hardship and peril. ...Show more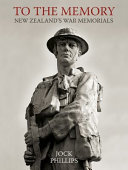 $15.00
NZD
$59.99
(75% off)
Category: Military History
Over 30,000 New Zealanders have died in wars since 1840. They have been remembered in the more than a thousand memorials put up in public places throughout New Zealand. Except on Anzac Day, most people pass by these monuments without really looking at them. Yet a huge amount of social energy and resourc es went into creating the memorials, which were the largest act of artistic patronage in the country's history. This beautiful book, based on over 30 years of loving research by Jock Phillips, one of the nation's leading historians, tells the fascinating story of who erected them and why, and the diverse forms chosen for the memorials tells us much about New Zealand identity and the tragedy of war. The story begins with the memorials to the New Zealand Wars, explores the sculpted monuments to the South African and First World wars, and then the 'living memorials' to the Second World War, and concludes with the many imaginative creations in the 2000s. Illustrated with over 200 photographs, To the Memory will appeal to those whose relatives are named on memorials, those with an interest in war history, people who wish to discover the history of the creative arts, enthusiasts for New Zealand's built heritage, along with anyone who cares about this country, for its story goes to the heart of New Zealand identity ...Show more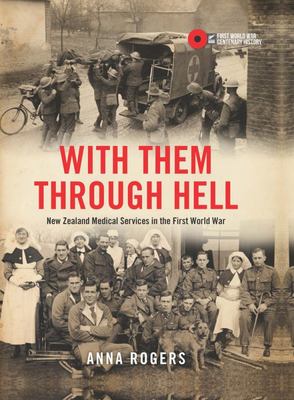 $65.00
NZD
Category: First World War | Reading Level: near fine
The thousands of New Zealand men who fought in the First World War went through hell. And right beside them was another fighting force, armed with scalpels, bandages and drugs. Hundreds of doctors, nurses, stretcher-bearers, orderlies and ambulance drivers,dentists, chiropodists, pharmacists, physiother apists and chaplains cared for the sick and wounded, often at great personal risk. Veterinarians did the same for horses, camels and other animals. The challenges were enormous - horrific injuries, gas and deadly diseases, especially the influenza of 1918. There were some astonishing successes - most famously by plastic surgery pioneers Harold Gillies and Henry Pickerill - but the price was high, for patients and carers. The skilled, compassionate and courageous New Zealand medical personnel of the Great War have not always received the attention they deserve. Anna Rogers tells their remarkable story. ...Show more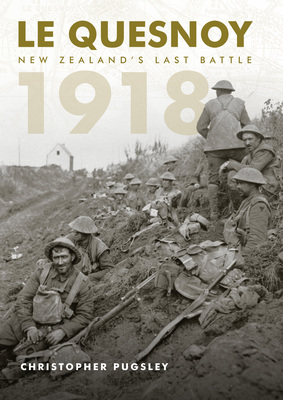 $40.00
NZD
Category: First World War
The New Zealand Division's capture of the French town of Le Quesnoy was its last and most successful action in the First World War. Breaking through defensive lines and scaling the town walls by ladder, the New Zealanders overwhelmed the defenders, freeing the town after years of German occupation. It w as a victory that resounded around the world, and helped convince German high command they could no longer hold the front. Based on his intimate knowledge of the landscape and those involved, Christopher Pugsley puts together the story with his mastery of drama and detail - producing a book that is thrilling at the same time as a tribute to the New Zealanders who died (and whose details are fully recorded here for the first time). Strikingly illustrated with maps, photographs and the stunning paintings of the battle by George Butler, Le Quesnoy 1918 will be an inspiring read for this summer and many seasons beyond. ...Show more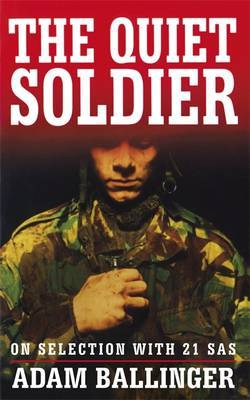 $5.00
NZD
$27.99
(82% off)
Category: Other Wars
He had a good degree from Oxford, a girl he wanted to marry and a well-paid job in the city, but at the age of 26 he left it all to join the SAS. This is an account of the boys who do the dirty work. The quiet soldier wins by staying in the shadows but, as he later finds, so do the IRA.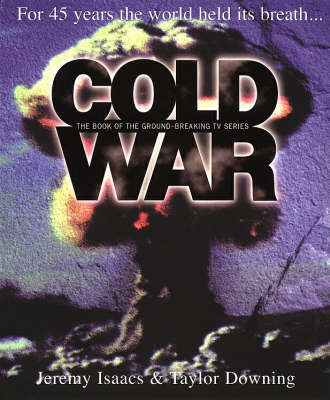 $35.00
NZD
$85.00
(58% off)
Category: Other Wars
An overall narrative for the period 1945 to 1990, telling in words and pictures what it was like to live through the momentous events that affected us all.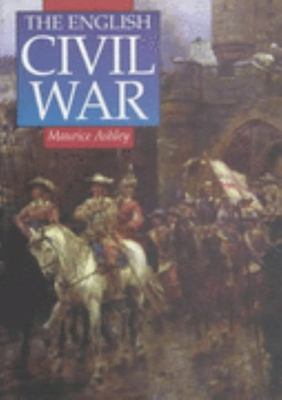 $15.00
NZD
Category: Other Wars | Series: Sutton History Paperbacks | Reading Level: near fine
One of the most dramatic periods in English history was that of the civil wars fought throughout the country in the mid-17th century. The population was split down the middle. While many peers and gentry took the side of the King, others equally supported the leaders of Parliament, so families and frien ds were painfully divided in their loyalties. The final defeat, trial and execution of King Charles I shock the monarchies throughout Europe but left them deeply impressed by the victories of Oliver Cromwell and by his seizure of power as Lord Protector. The origins of the war and the course of the campaigns are here comprehensively described by the late Maurice Ashley, a leading authority on 17th-century England, who based his narrative on the latest academic research and on the analysis by military experts of such important battles as those of Marsten Moor and Naseby. ...Show more
$10.00
NZD
Category: Other Wars
Every fighting force in world history has its elite troops--soldiers for whom there is no such word as impossible. This action-packed book tells the story of the special forces, with fullcoverage of their origins, the way in which they are recruited, trained, and equipped, the various roles they fulfill , and the notable actions in which they have been involved.A brief historical introduction examines the origins of today's special forces, covering the elite forces of the past from the Janissaries of the Ottoman Sultans to the Imperial Guard of the Napoleonic Empire. It then covers the development of modern special forces as they are known today, including the formation of the world's first, the Brandenburg Division of Nazi Germany and the British Commandos.Material after the Second World War includes nation-by-nation coverage, investigating the role and actions of such units as the Green Berets and SEALS of the United States, and the SAS and SBS of Britain.From the relationship between special forces and the regular armies of which they form a part, to training, equipment, and what it takes to be accepted as a serving member of such a unit, SAS and Elite Forces provides complete coverage, illustrated throughout. ...Show more