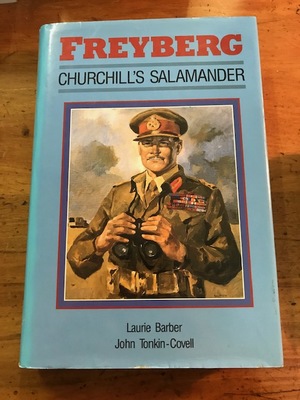 $30.00
NZD
Category: Biographies | Reading Level: very good
A study of New Zealand's most famous general during the years 1941-1945. His command capability is seen in a new light, with the declassification of intelligence material used in Crete and Mareth. He is portrayed here as an innovative, able, tenacious and brave commander.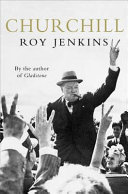 $15.00
NZD
Category: Biographies | Reading Level: very good
From the admiralty to the miner's strike, from the Battle of Britain to the Nobel Prize, Churchill oversaw some of the most important events the world has ever seen. Roy Jenkins presents these events, while also managing to convey the contradictions and quirks in Churchill's character. Paperback (B-Form at) ...Show more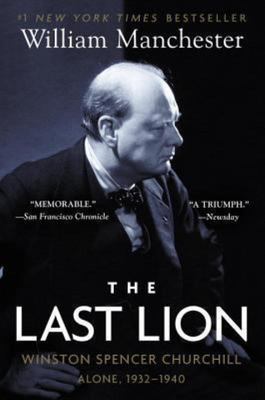 $10.00
NZD
Category: Biographies
In this powerful biography, the middle volume of William Manchester's critically acclaimed trilogy, Winston Churchill wages his defining campaign: not against Hitler's war machine but against his own reluctant countrymen. Manchester contends that even more than his leadership in combat, Churchill's fine st hour was the uphill battle against appeasement. As Parliament received with jeers and scorn his warnings against the growing Nazi threat, Churchill stood alone--only to be vindicated by history as a beacon of hope amid the gathering storm. Praise for "The Last Lion: Alone" "Manchester has such control over a huge and moving narrative, such illumination of character . . . that he can claim the considerable achievement of having assembled enough powerful evidence to support Isaiah Berlin's judgment of Churchill as 'the largest human being of our time.'"--"The New Yorker"" " "Memorable."--"San Francisco Chronicle" "Stirring . . . As Manchester points out several times, it's as if the age, having produced a Hitler, then summoned Churchill as the only figure equal to the task of vanquishing him. The years "Alone "are the pivotal years of Churchill's career."--"The Boston Sunday Globe"" " "The best Churchill biography [for] this generation . . . Even readers who know the basic story will find much that is new."--"Newsweek" "A triumph . . . equal in stature to the first volume of the series."--"Newsday"" " "Vivid . . . history in the grand manner.""--The Washington Post" "Compelling reading."--"The Times" (London) ...Show more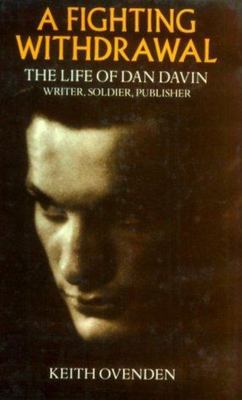 $35.00
NZD
Category: Biographies
Ovenden draws on public and private papers to paint a compelling portrait of Dan Davin, OUP's Academic Publisher. He charts one man's growth against the background of war and the literary-intellectual milieu of post-war London and Oxford. A New Zealander, Davin originally came to Oxford as a Rhodes Scho lar. During the Second World War he fought in Crete, and, later, wrote the campaign's official history. As a novelist he befriended contemporary writers such as Louis MacNeice, and Joyce Cary among others. In this fascinating biography Davin emerges as a man with a complex public and private life, beset in later life by depression and alcoholism. ...Show more

$10.00
NZD
Category: Biographies | Series: Picador Bks.
Charles Glass began work on a book chronicling the land and culture of the Levant in 1987. This book is the result, tracing Glass' journey from Southern Turkey around the bay of Alexandretta through Syria, Israel, Jordan and Lebanon. It also includes an account of his kidnap experience in Beirut.
$10.00
NZD
Category: Biographies
The remarkable true story of the military's most elite corp, the para-rescue jumpers (PJs), as told by a 20-year veteran still on active duty. 8-page photo insert.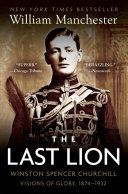 $10.00
NZD
Category: Biographies
When Winston Churchill was born in Blenheim Palace in 1874, Imperial Britain stood at the splendid pinnacle of her power. Yet within a few years the Empire would hover on the brink of catastrophe. Against this backdrop, a remarkable man began to build his legacy. From master biographer William Mancheste r, "The Last Lion: Visions of Glory "reveals the first fifty-eight years of the life of an adventurer, aristocrat, soldier, and statesman whose courageous leadership guided the destiny of his darkly troubled times--and who is remembered as one of the greatest figures of the twentieth century." "Praise for "The Last Lion: Visions of Glory" "Absolutely magnificent . . . a delight to read . . . one of those books you devour line by line and word by word and finally hate to see end."--Russell Baker "Bedazzling."--"Newsweek" "Manchester has read further, thought harder, and told with considerable verve what is mesmerizing in [Churchill's] drama. . . . One cannot do better than this book.""--The Philadelphia Inquirer"" " "An altogether absorbing popular biography . . . The heroic Churchill is in these pages, but so is the little boy writing forlorn letters to the father who all but ignored him."--"People" "Superb . . . [Manchester] pulls together the multitudinous facets of one of the richest lives ever to be chronicled. . . . Churchill and Manchester were clearly made for each other."--"Chicago Tribune"" " "A vivid, thoroughly detailed biography of the Winston Churchill nobody knows."--"Boston Herald"" " "Adds a grand dimension . . . rich in historical and social contexts.""--Time" ...Show more
$15.00
NZD
Category: Biographies
NATIONAL BESTSELLER NPR Best Book of 2017 "Not all superheroes wear capes, and Elizebeth Smith Friedman should be the subject of a future Wonder Woman movie." -- The New York Times Joining the ranks of Hidden Figures and In the Garden of Beasts, the incredible true story of the greatest codebreaking duo that ever lived, an American woman and her husband who invented the modern science of cryptology together and used it to confront the evils of their time, solving puzzles that unmasked Nazi spies and helped win World War II. In 1916, at the height of World War I, brilliant Shakespeare expert Elizebeth Smith went to work for an eccentric tycoon on his estate outside Chicago. The tycoon had close ties to the U.S. government, and he soon asked Elizebeth to apply her language skills to an exciting new venture: code-breaking. There she met the man who would become her husband, groundbreaking cryptologist William Friedman. Though she and Friedman are in many ways the "Adam and Eve" of the NSA, Elizebeth's story, incredibly, has never been told. In The Woman Who Smashed Codes, Jason Fagone chronicles the life of this extraordinary woman, who played an integral role in our nation's history for forty years. After World War I, Smith used her talents to catch gangsters and smugglers during Prohibition, then accepted a covert mission to discover and expose Nazi spy rings that were spreading like wildfire across South America, advancing ever closer to the United States. As World War II raged, Elizebeth fought a highly classified battle of wits against Hitler's Reich, cracking multiple versions of the Enigma machine used by German spies. Meanwhile, inside an Army vault in Washington, William worked furiously to break Purple, the Japanese version of Enigma--and eventually succeeded, at a terrible cost to his personal life. Fagone unveils America's code-breaking history through the prism of Smith's life, bringing into focus the unforgettable events and colorful personalities that would help shape modern intelligence. Blending the lively pace and compelling detail that are the hallmarks of Erik Larson's bestsellers with the atmosphere and intensity of The Imitation Game, The Woman Who Smashed Codes is page-turning popular history at its finest. ...Show more